Anna Mayhill said she was detail-oriented. In reality, it's more like she's obsessed with details.
Take the most recent cake she decorated, for example. Howard County 4-Her, 17, spent 128 hours designing and creating the rainforest-themed six-level creation, featuring a waterfall and an explosive volcano atop.
All manner of jungle creations crawl across the surface, including a tiger, poison frog, snake, elephant, butterflies, alligator, macaw, and monkeys. Each animal is perfectly painted and completely edible.
The marbled fondant makes the rocks near the waterfall look like real stone. Butterfly wings are made of gum paste and finely painted with black veins. The flowers have real pistils made from small pieces of uncooked spaghetti with royal icing gently passed over them.
And now all that hard work and obsession with detail has paid off.
Earlier this month, Anna's Creation beat hundreds of other cakes to be crowned Grand Champion in the Cake Decorating Competition at the Indiana State Fair. At the same time, Anna officially becomes the best 4-H cake decorator in the state.
"As I was doing it, I was like, 'You know, I could really have a chance to win this year,'" said Anna. "I started with the mindset that I was doing this to be able to win the grand champion. But I was still really shocked. You never know what kind of competition you're going to compete against.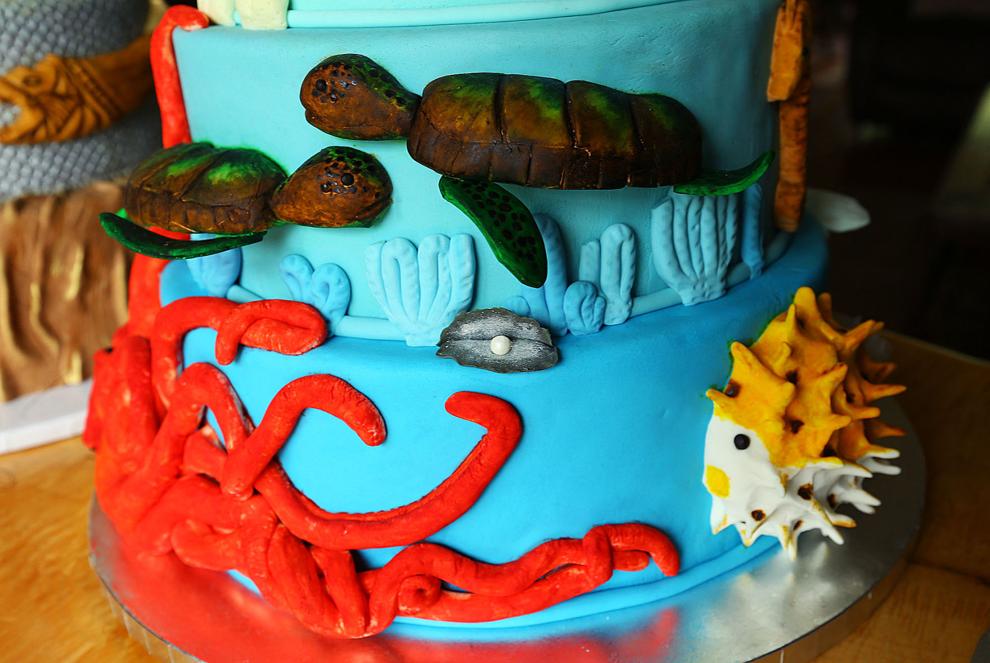 Anna is no stranger to fierce competition. For the past four years, its decoration has won the Grand Champion at the Howard County 4-H Fair, qualifying its cakes for the state fair.
Each year, her creations are rewarded with an orange ribbon and a special distinction on merit, making her one of the best contenders for the Grand Sweepstake Champion.
But it was only this year that she won the first prize. And even though she thought she had a chance, the price was still a total shock.
But not for his mother, Jennifer.
Before the family traveled to Indianapolis for the fair, they received a phone call from a 4-H judge who reported that some of the butterfly wings on the cake had started to break due to the heat. Anna could come and fix them, but only because she was the winner of the contest.
"I said, 'You mean she won the big purple ribbon?'" Jennifer said with a laugh. "I was quite surprised."
Instead of telling her daughter, Jennifer decided to surprise them when they arrived at the fair. And Anna was more than surprised.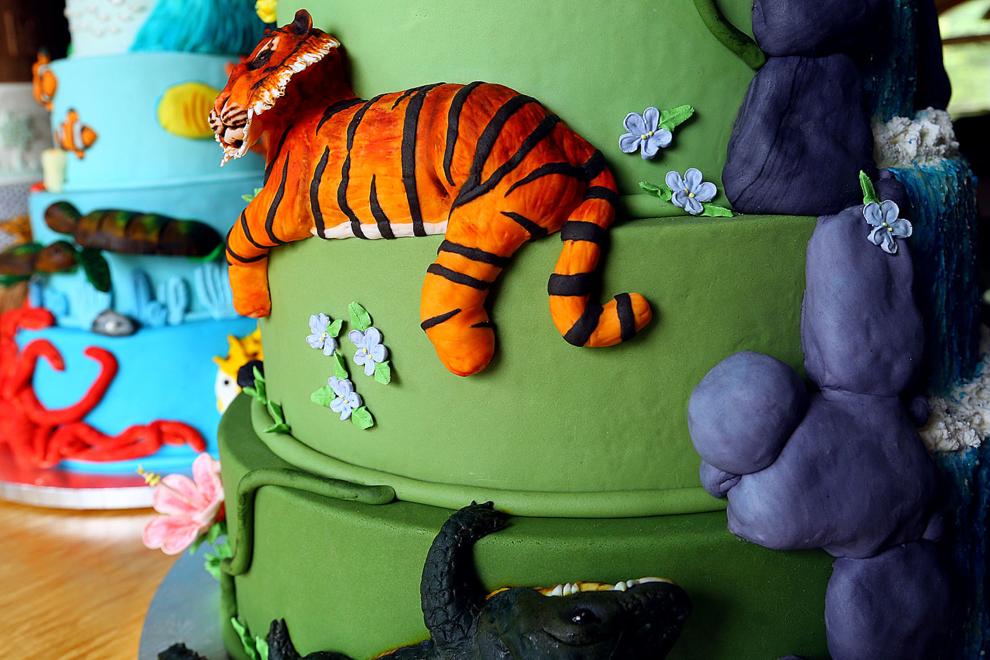 "I had no idea," Anna said. "I walked in and was looking for my cake. It wasn't there. The ribbon wasn't there. When I turned a corner and saw my cake and the ribbon, I just froze. I was shocked. It was something I had only dreamed of, but to see it happen was crazy. "
This honor was the culmination of seven years of cake decorating.
Anna said she first learned about the craft when she was 10 years old after watching a TV show called "Ace of Cakes," in which a master pastry chef came up with extremely difficult decorations.
Jennifer said she remembers her daughter's reaction to the show.
"They would do Taj Mahal with cake or Wrigley Field with cake, and she would say 'I want to do this!'" Jennifer said.
"Seeing all the crazy things they've done really made me give it a try," Anna said. "I love experimenting with sugar and chocolate."
Anna first dabbled in cake decorating after her home class had a lesson in different frosting and piping techniques. Once she got a taste for it, she couldn't stop.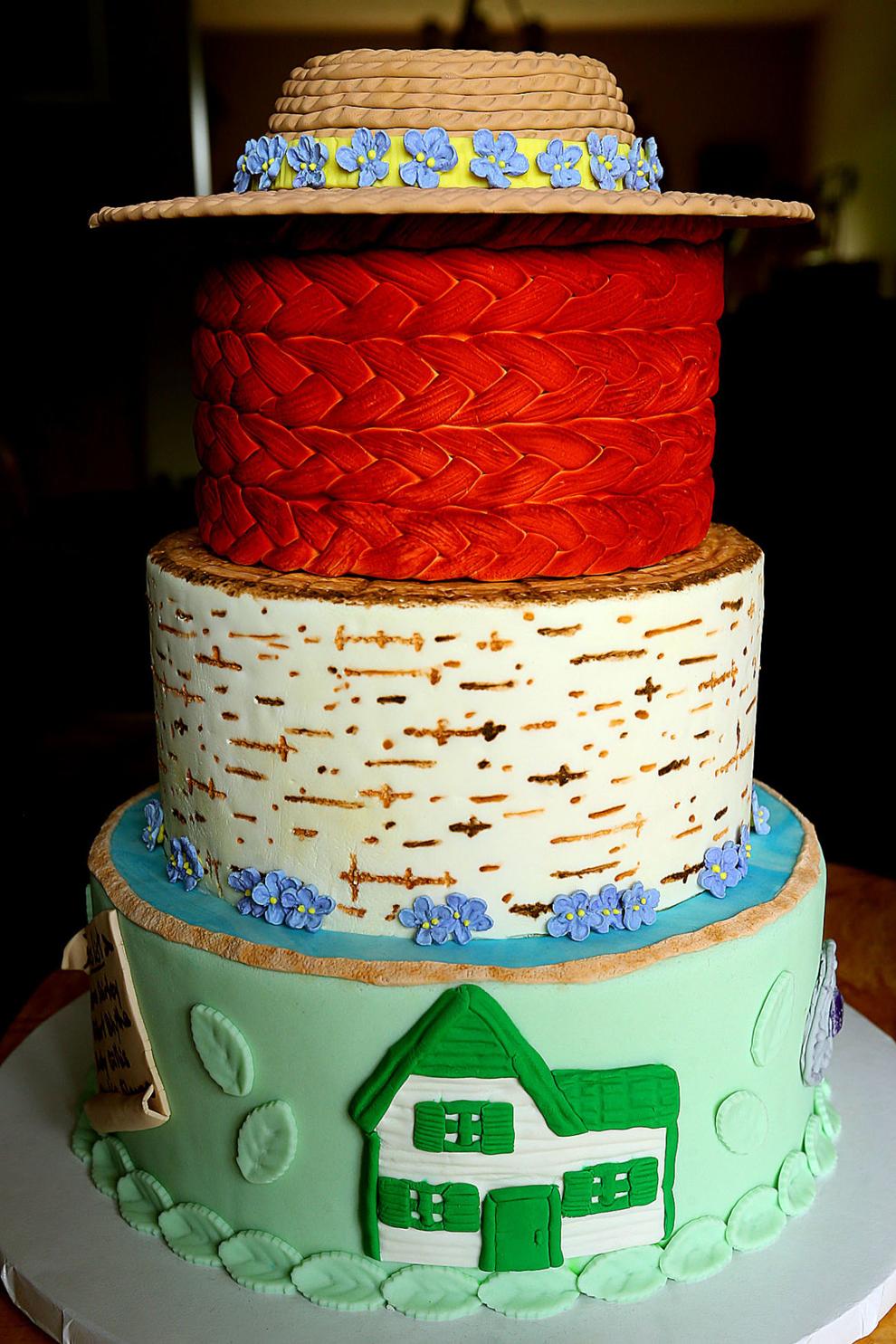 "I continued to bake cakes. I continued, "Anna said." I made them for anyone who wanted one: family, friends, birthdays, neighbors. "
In fact, Anna was baking so many cakes that they had to give most of them, Jennifer said.
"We couldn't eat them all, so we had to start finding people to give them to," she laughed.
Anna really started honing her skills once she joined 4-H, but she already mastered the basics and was instantly placed in the advanced cake decorating category at the fair.
Now she has gained a reputation as one of the best young cake decorators.
Earlier this year, Anna taught a three-week class to younger 4-H kids who wanted to get into cake decorating. The two hour sessions taught basic skills and over 20 students signed up to learn from her.
Today Anna spends less time decorating cakes. She is too busy with her other interests including piano, stage directing and volleyball.
But she still loves him. And she can even pursue it as a full time career.
"It's a lot to do day in and day out," said Anna. "I learned that for weeks and weeks for 4-H. It's a lot to take on. But I also enjoy it a lot. Art is what I love. A cake gives me a good canvas. to work. They are really more works of art for me than cakes.
But, Jennifer said, whether or not Anna decides to become a cake decorator, one thing is for sure.
"Her kids will always have really great birthday cakes," she laughed.